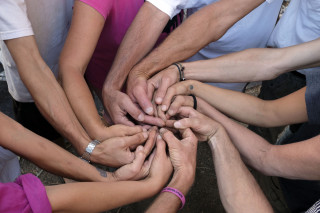 It is with a heavy heart that we announce: Our  work & study educational program for young adults, scheduled for August 2020 is postponed to 2021. The uncertainty of these times seems too big. From a wide circle of engaged and interested young people not enough could committ now. We are here, we walk our way into the changes, together, with our guests, with nature.
Our invitation stays valid:
If you are curious about what it means to live in community, to grow your own food in a permaculture garden, to cook healthy and tasty vegetarian meals, to meditate, to dance, to connect with nature and with each other and investigate what may be your purpose in life, then inform yourself about "Argayall Experience". In 2021 we will make it happen. The new dates are clear now: August 14th till September 11th, 2021! Watch it on Youtube. Look here and stay in touch with our Facebook page.