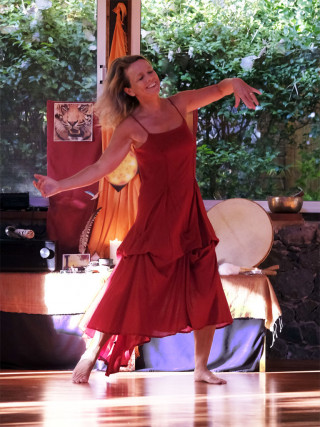 The movement medicine dance journeys with Grace on Argayall are still online via Zoom.
The next Roots and Moods New Moon Dance Earth will be on Thursday September 17th, at 19:00 Gomerian time!
For this online dance, live from medihall of Argayall to you @ home, you will have to register through this new page:
We need to dance and pray and move, what is moving us. Now more than ever. 
Find you connection to the earth.
Root yourself. Follow your feet.
Express your fire.
Dive into the ocean of your emotions.
Dance until your feet grow wings
and your soul feels free to fly.