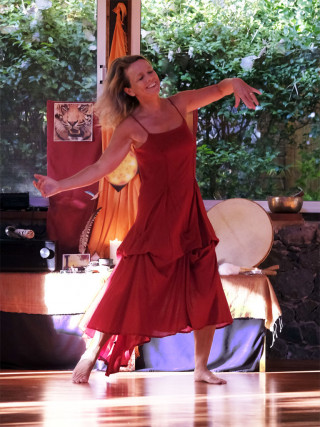 On Friday 13 th of September at 21:00 Grace invites again to one of her movement medicine dance journeys called "Roots and Moods". With selected music from all over the world you are guided to move what is moving you! While we are connecting with all the elements, the focus of this evening of the full moon is on the element of Water.
Find you connection to the earth.
Root yourself. Follow your feet.
Express your fire.
Dive into the ocean of your emotions.
Dance until your feet grow wings
and your soul feels free to fly.