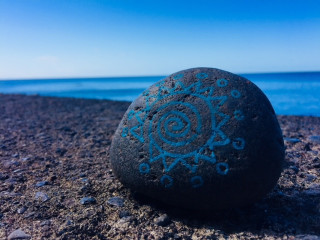 Dear guests and friends,
every day the circle of guests and community here at Argayall gets smaller. Very soon it will be only us. As no one can arrive here anymore. Since March 14th, 2020 we are under the restrictions of the Spanish State of Emergency. A strong curfew is observed. And except supermarkets and pharmacies everything is closed.
We surrender and trust: This too will pass. We do our work and practice. Sending out our love into the world. We are in this together. And the way we support each other now will shape the time after COVID-19.
In case you have a confirmed booking with us for March and April or you want to know how you could support us in this crisis time, please contact : info@argayall.com